Soap nuts, a Fair Wage product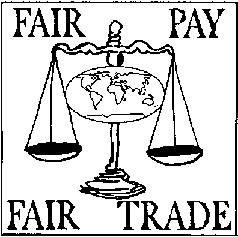 Our soap nuts come from Nepal which is an underdeveloped country. Most of the country is remote and the people are unemployed. Soap nuts have become a best way of generating household income for people in remote areas of the country. Nepal is a beautiful country with lots of herbs which is mostly exported to countries like USA, Canada and other European countries.
Fair Wage
Our soap nuts are collected by local households and communities in Nepal which has helped them in lot of ways. The households are paid a fair wage. Hence, more households are attracted towards collection. Our partner in Nepal provides fair wage which has helped most unemployed people get employment opportunities.
We believe that fair wage is a respect to the workers.
Soap nut online store, Buy soap nuts online, Soap nut supplier, soap nut retailer, Eco friendly soap nuts, Organic store in California Organic Store in New York, Nationwide organic wash nuts supplier, Ecocert certified and USDA NOP standard soap nuts, Canada organic soap nuts store, Buy Soap Nuts in Canada, Green Living products Soap Nuts