Wool Dryer Balls – best price, buy online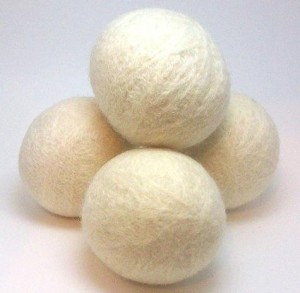 Wool Dryer Balls are the alternatives to your regular dryer sheets. It is an eco friendly way to dry your laundry instead of using dryer sheets or plastic balls used as dryers. Our Wool Dryer Balls are 100% Natural and Resusable. Wool Dryer Balls is not only budget friendly but also helps in reducing the drying time by almost 25%. People who are allergeic to regular dryer sheets & plastic dryer balls can use Wool Dryer Balls. Plastic Dryer Balls emit harmful smoke when heated whoch is neither good for the health nor the environment.
Our Wool Dryer Balls are made from 100% New Zealand Wool. All our Wool Balls are handmade and are sorted before we export. We maintain a stringent quality check during the order preparation.
Soap nut online store, Buy soap nuts online, Soap nut supplier, soap nut retailer, Eco friendly soap nuts, Organic store in California Organic Store in New York, Nationwide organic wash nuts supplier, Ecocert certified and USDA NOP standard soap nuts, Canada organic soap nuts store, Buy Soap Nuts in Canada, Green Living products Soap Nuts